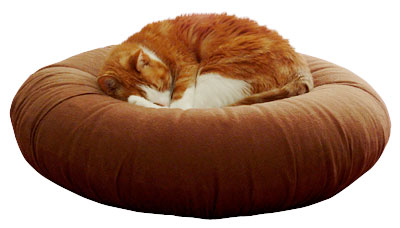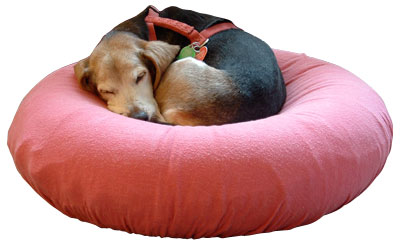 Each Gertie Gear™ AIRBED SET is comprised of (1) inflatable insert, (1) durable, protective canvas inner cover (one style only) and (1) slipcover.
NOTE: Measurements are approximate.
"SIZE 30" beds:
• Flat/deflated — 30" outer dia.
• Inflated — 26" dia. outer footprint, 12"-16" dia. inner nesting area, 5.5" height "head rest."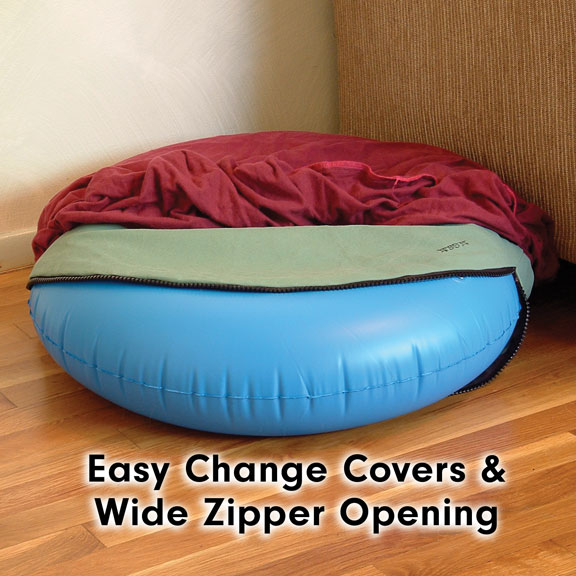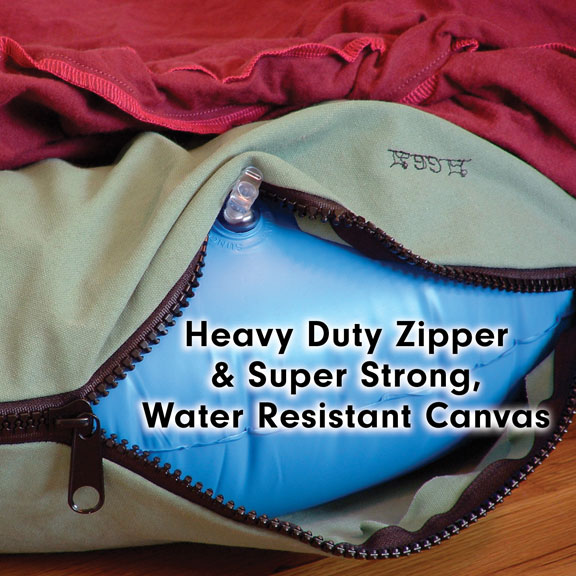 $$$ PLEASE NOTE: Price ranges indicate "cover only" cost in smallest available size to "bed set w/that cover fabric" in largest available size. For example:
$19.99 = cotton/flannel, size 30", cover only
$84.99 = size 36" full bed set w/cotton/flannel cover shown
Looking for the perfect pattern, coordinating color, favorite fad or fabric type? Only want to see a certain size?

Click on a category listed on the left to help narrow your search
OR use the "search" field to find by keyword.