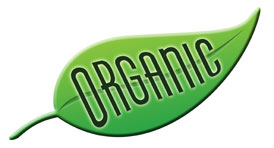 Items listed in this category include slipcovers made from organic fabrics (canvas undercovers are not organic). Organic fabrics are those which are made from fibers that have been produced organically. Only naturally occurring fibers can be called organic, including some varieties of cotton, wool, hemp, bamboo, cotton, etc.
The specific type of fiber used is included in the name of the item, i.e. "Chocolate ORGANIC COTTON JERSEY Cover/Airbed Set"
Slipcover fabrics are made from 100% organic cotton unless otherwise noted.
$$$ PLEASE NOTE: Price ranges indicate "cover only" cost in smallest available size to "bed set w/that cover fabric" in largest available size.
Example: $39.99 = 100% organic cotton, size 30", cover only
$159.99 = size 46" full bed set w/100% organic cotton cover shown